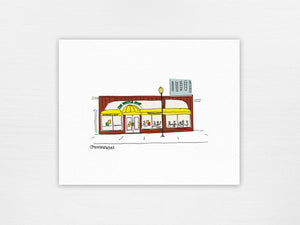 #WEARE! Perfect for Penn State graduates, alumni & fans. This archival print is a great way to bring back some of your favorite memories off campus at PSU. A local staple, the Waffle Shop was the best after a fun night out. 
Dimensions:
Matted at 8x10in
Signed (Does NOT include Instagram Handle)

*Frame not included. Final sale. No returns or refunds.
Not affiliated with restaurant/establishment.
Penn State Prints